So, you've started your Journey to Digital.
Let's focus on the first step: finding a partner that has done it before.
Why? Why should you need a partner for a transformation?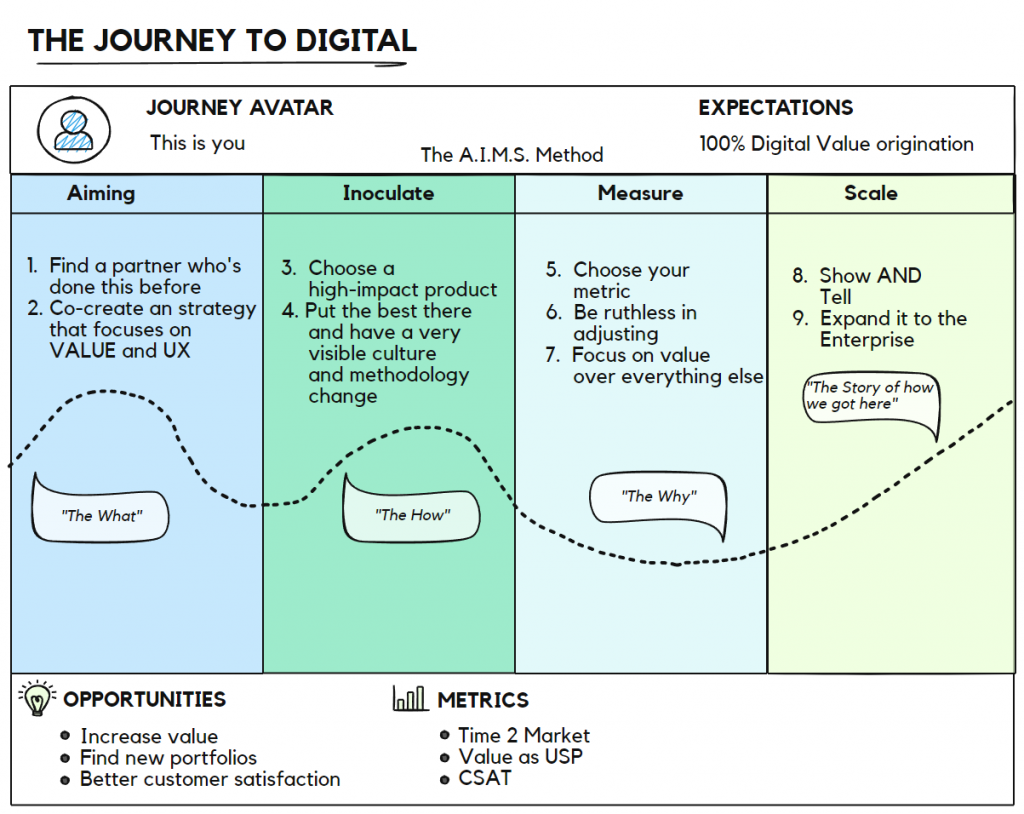 There are several reasons for having a partnership in a Digital Transformation process:
You will not probably have the number of people who can leverage the Transformation within a reasonable amount of time.
You won't also have dedicated resources, unless your business IS DTs (in which case, you are the partner)
Even if you have people who have been through a DT before, you need the experience that only comes after having done many DTs.
Ready-made content and training will reduce cost and duration of the DT.
But the more important reason is that a suitable partner can help you envision the transformation itself and how can you measure its impact, value and effort, reducing the resistance you're going to face.
Because you're going to face resistance. There's no such a thing as a frictionless organization.
So, let's say that you buy this. This is how you start:
First, of course, you create consensus on the leadership of the organization. I've seen more DTs that I can count derailed by having just the support of the sponsor. Everyone doesn't need to agree on everything, but there should be a broad consensus that a Transformation it is both desirable and necessary.
Then, we move onto metrics: How are we going to know if we've achieved the DTs? Are we going to look primarily at methodologies? Are we going to be focused on Value? Time 2 Market? What are our driving concerns and pain points? We don't actually need to list the metrics involved, but we need to have a rough consensus of what type of metric are they. They will guide our search in the next step.
The result that you want will dictate the search for the right partner. Looking for a focused, Journey-to-Agile short impact transformation? Then a good specialist provider in Agile Coaching can be a good bet. Bigger Enterprise Cultural Transformation? Find the experts with a wide base of people and experience in Enterprise Agility.
Once you have someone you think might be a good fit, you can do this to gauge their compatibility: ask them to tell you a story. In the past, when has a DT clicked for them? What were the challenges of the Client? Do they seem familiar to you?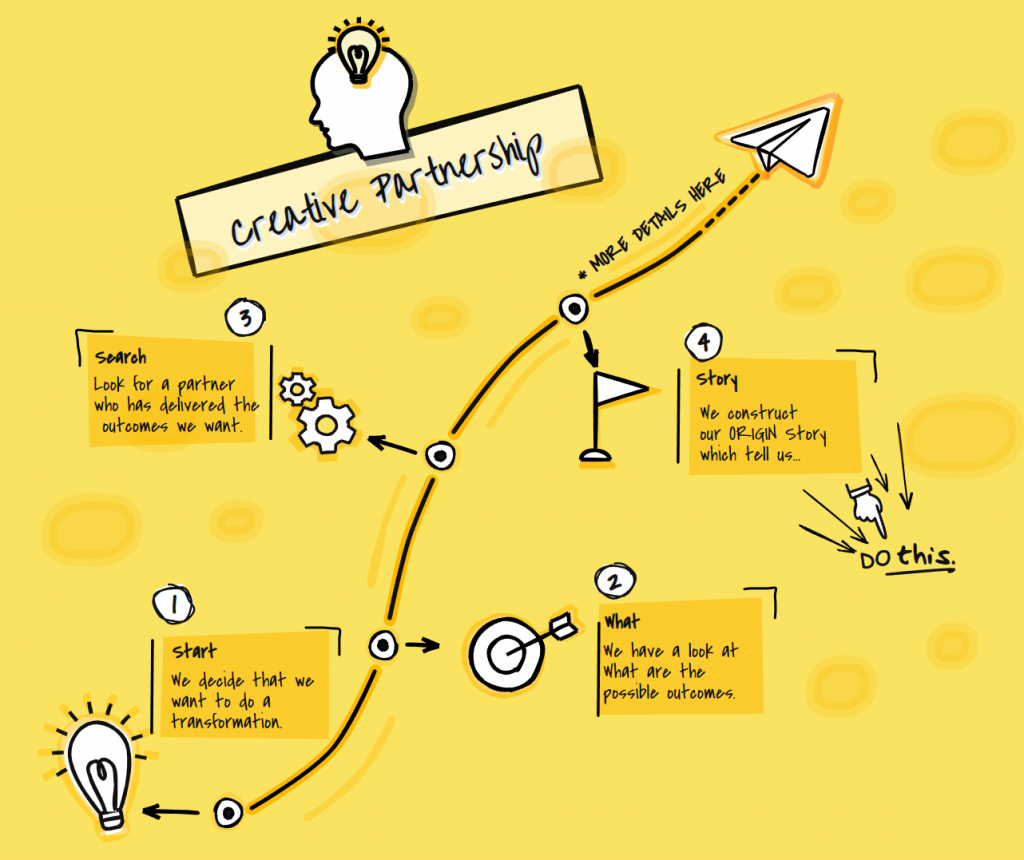 You are trying to craft your own Origin Story and to see if the potential partner's a match, you need to see if they have what it takes to help you.
Your Origin Story is the first artifact of the transformation. It will answer the first question anyone in the organization will ask themselves: Why, oh why, are we doing this?
And we'll soon broach some structure ideas for the OS. But for now, you should be set to look for a partner.
Good searching!